Abraham Lincoln once said, "If you ask me to speak for 30 minutes, I can speak now. If you need to speak for 5 minutes, I need to prepare." I love his statement. Expressing your thoughts in a limited time is so critical, and also so difficult.

I read about extensive preparation that Steve Jobs puts in his presentations from Carmine Gallo's video interview and his book. The videos of Steve's product launch presentations always inspire me.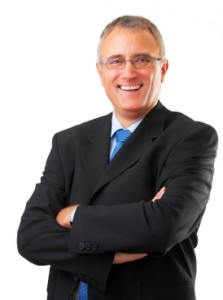 Preparation and practice are so important for presentations. The question is how do you do that? I got a few very good nuggets from the Better Speaker Series manuals from the toastmasters. I will share that and a few of my experiences in this post.

Do your homework about the place where you will be presenting. Where is the lectern? Or, is there a lectern? Where would people enter the room in case if they walk in while you are speaking? Do you have a microphone? Are there any other disturbances in the room, noise from outside or maybe from an adjacent room? Preparing for all of this can help.

Practice your speech silently in your mind. Complete it every time while you do that. Also remember the points of your speech, but not the exact words. This helps you think on your feet and connect with your audience when you speak.

When it comes to organizing your speech or presentation, use the following sequence –
Think about the main idea of the speech first. What is one objective that you would like to meet with the presentation? If you come up with more than one, prioritize and nail it down to just ONE objective. Don't go to the next step until you have this figured out.
Collect, organize and expand on the key points you would like to express. That becomes the main body of your presentation. See if you can group your ideas in three groups, and organize your presentation to emphasize these three things. When you do that your presentation flows naturally. You hardly have to remember the details, they come to you naturally.
Make a good opening and ending of your presentation.
Prepare visual aids for the presentation such as product demos, power point or keynote presentations …etc.
Practice your presentation loud once you have practiced it in your mind for a few times. Introduce different elements such as vocal variety, gestures, body movements …etc gradually while rehearsing your speech. This is my Achilles' heel. I am not good at repeating anything. But, my experience has taught me the lesson that this always helps.

If you have time, do a mental rehearsal of the presentation once you reach the venue.

I have used this format a few times while making business presentations. It has helped me tremendously. Though I don't get chance to work on each of these points every time, I feel comfortable that I have a system to prepare.

Also, this keeps me relaxed. I am able to ask questions and pull in audience participation easily.

When it comes to the interactive meetings, they hardly go as scripted. I have to steer them based on the questions, interest and what I see and capture at the "ground zero". However, since I am comfortable in my prepared part, I am able to look for the cues and react with spontaneity more comfortably.

A couple of comments from experienced members of our toastmasters club – Paul Revere Toastmasters.

Bob – "Rehearse your speech repeatedly. Practice in front of mirror. It might dread you, but it helps you eliminate a lot of distracting gestures. There is nothing better than you seeing yourself in the mirror speaking."

Mark – "Split the preparation part in 3-4 sessions. It removes the stress, and helps you put together your thoughts much better."

Communication has so many aspects to it – organization, channeling emotions, seeing/listening to the audience cues, passion, enthusiasm, engaging myself effectively …etc. I can't get enough to learn and improve on my communication skills. I am enjoying this journey.

How do you prepare your speeches and presentations? I would love to hear your ideas as well.